I've been blogged about again! What an absolute treat it is to be talked about by some of the most talented people I have ever met! This time I was blogged by April Kuhlmann from Once In Every Life Photography...an ubber fabulous photographer with a style that can not be matched. I have had the priviledge of working with her on building a new image for her company by creating a new logo and marketing materials for her...

Here is the new logo on the front of her brand spankin new business cards.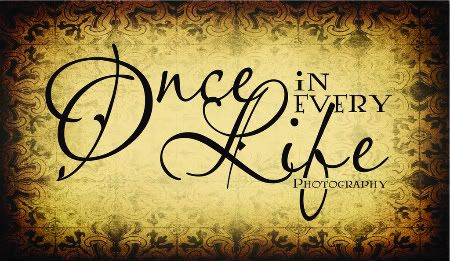 And here is the back of the card...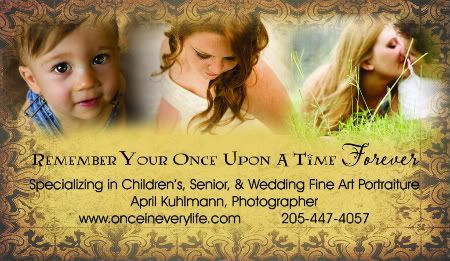 And this is a bridal campaign I have been working on for her...you can't tell me you wouldn't LOVE for her to take your wedding photos!
AND the back (Man this pic is rockin)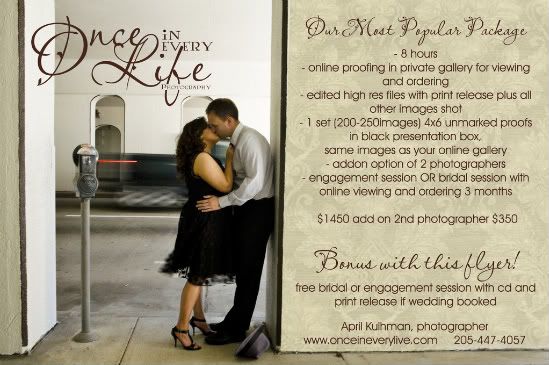 Go check out her site
www.onceineverylife.com
and blog
www.onceineverylifephotography.bigfolioblog.com
And if you live in Central Alabama BOOK HER ALREADY!!!